The Decadent Editions is a series of 10 books about 10 films, one for every year of the 2000s.

Each a deep dive into a single film, the ten book-length essays shift attention away from entrenched classics and the churn of mainstream releases, spotlighting milestones of contemporary cinema. These idiosyncratic studies, by some of today's most compelling cultural critics, are ambitious and insightful, yet playful and inviting.

Together they offer an eclectic view of cinema in the first ten years of the new millennium – a decade now ripe for reappraisal.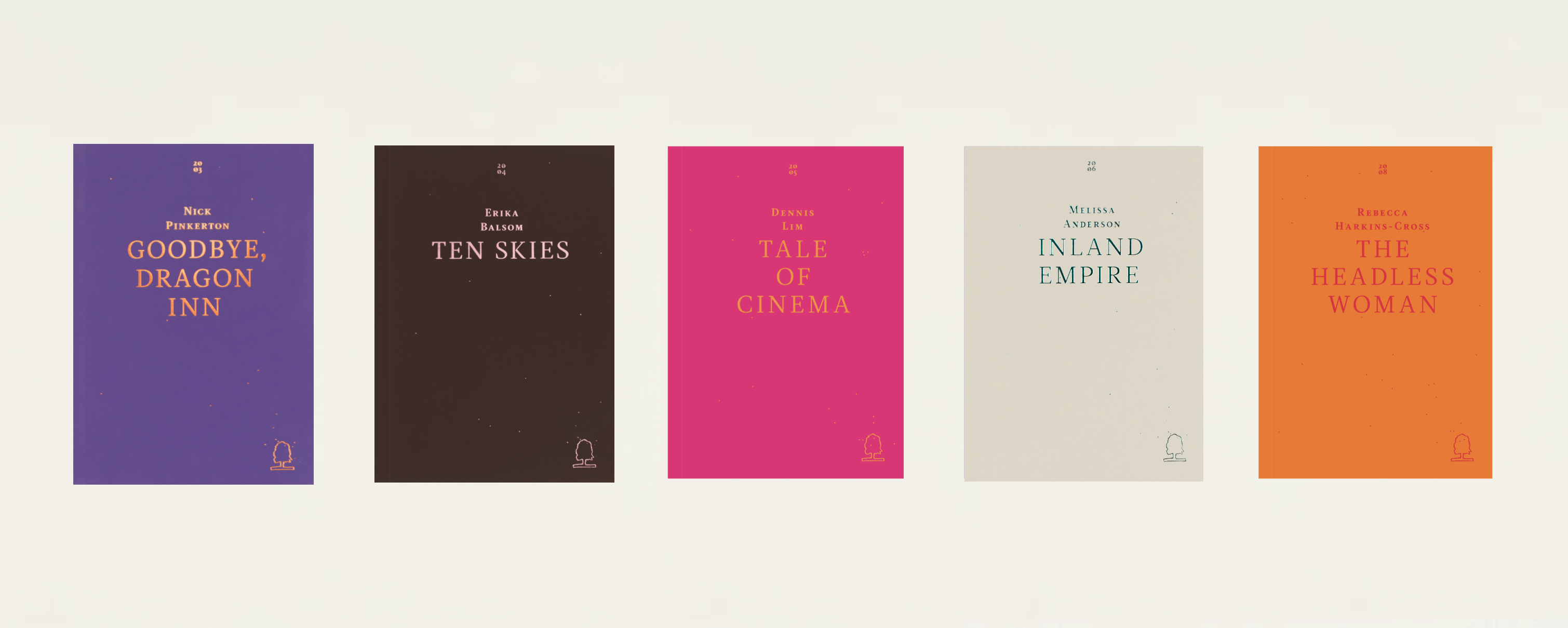 Starting with Nick Pinkerton's

Goodbye, Dragon Inn

(2003) and Erika Balsom's

TEN SKIES

(2004), new Decadent Editions titles will be released at intervals. These include Dennis Lim's Tale of Cinema (2005), Melissa Anderson's

Inland Empire

(2006) and Rebecca Harkins-Cross's The Headless Woman (2008).

The books are available individually in our

shop

, or you can

subscribe

to the first five.

Each release is complemented by public programmes hosted by our Publishing Partner, ACMI: the museum of screen culture, which will travel to other arts institutes and venues.