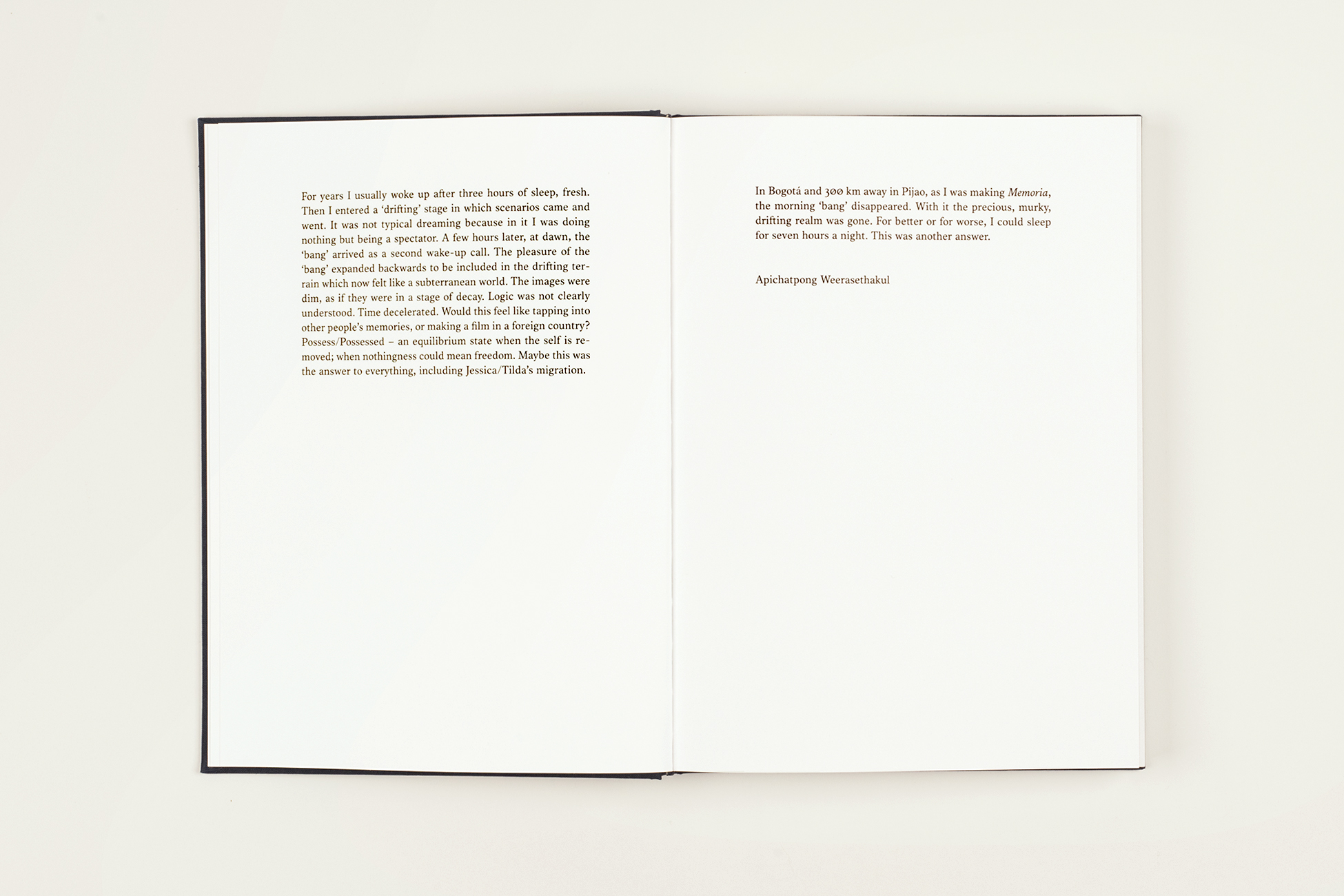 Memoria
September 2021
Hardcover
190 pages
20 x 27.5cm
ISBN 9783981918663
Out of print


Memoria is unfortunately out of print. We hope to print a new edition.

Click here

to register your interest in buying a copy. (This is non-binding.)

A chronicle of the genesis and creation of Memoria, the new film by Apichatpong Weerasethakul.

After visiting Colombia in 2017, Apichatpong chose the country as the location for his first feature shot outside of his native Thailand. In the following two years, he returned for several visits and travelled extensively, listening to the stories of the people he met along the way.

The book Memoria gathers the memories he collected, in the form of photographs, a personal diary and sketchbook, research notes, treatment excerpts, and email correspondence. These are placed alongside exclusive materials from the film's production: set photographs, a diary of the shoot, annotated pages from the shooting script, storyboard panels, contributions from the cast and crew, and more.

Printed in a beautiful art book edition, the result is an extraordinary immersion into the creative processes and work methods of one of contemporary cinema's true visionaries.